HOME | UPDATES | JOIN | MEMBERS | LINKS
Welcome at WetClothingGirls!
The source for real wetlook since 2003! We update every other week with a new set pictures and/or video.
You will find great sets of girls in fully clothed wetlook. They are wearing formal clothes, casual outfits, wet jeans, etc.
We have single girls in swimmingpool, shower or lake, but also groups of girls and friends or sisters posing together.
This makes WetClothingGirls a unique site with something for everybody! If you like wet clothes to emphasize the beauty of a girl, you will love this site! We hope you enjoy your stay, we will post an update nearly every week and if you have requests you can let us know! Enjoy the beauty of water!
---
This weeks update:
Movie of Rebecca in tight black and white dress posing and jumping around on the shore.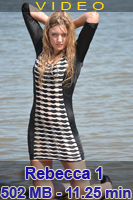 Amazing Uggs boots with wool and leather, shown by very slim and cute Sharah!



Indonesian Eveline in a denim suit and heels gets fully soaked and enjoys every second of it!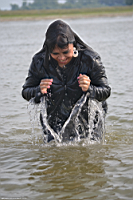 (also available as pay-per-download at www.wetlookstore.com)

Movie of five of our girls together as one group!
They carefully pose on the beach and at first they don't get that wet.
But once the tide comes in and their bums get wet, they get more courage.


(this video will only stay online for a few weeks, but is also available as pay-per-download at www.wetlookstore.com)
Eileen in tight jeans and leatherlook jacket over a sheer shirt soaks herself under a waterfall. Lovely set!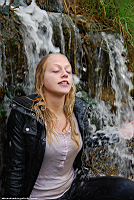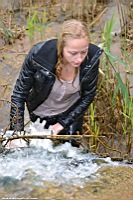 (also available as pay-per-download at www.wetlookstore.com)
---